Secret Santa Gift Wrapping
The Secret Santa draw has been done at Potcakes HQ and as we begin our shopping we're also contemplating the all-important question of wrapping. Being devoted to detail and lovers of all things craft-related, we're big fans of simple, understated paper which can be hand customised to reflect individuality. Here we share our favourite examples of how to introduce subtle colour, texture and sophistication to your Christmas offerings.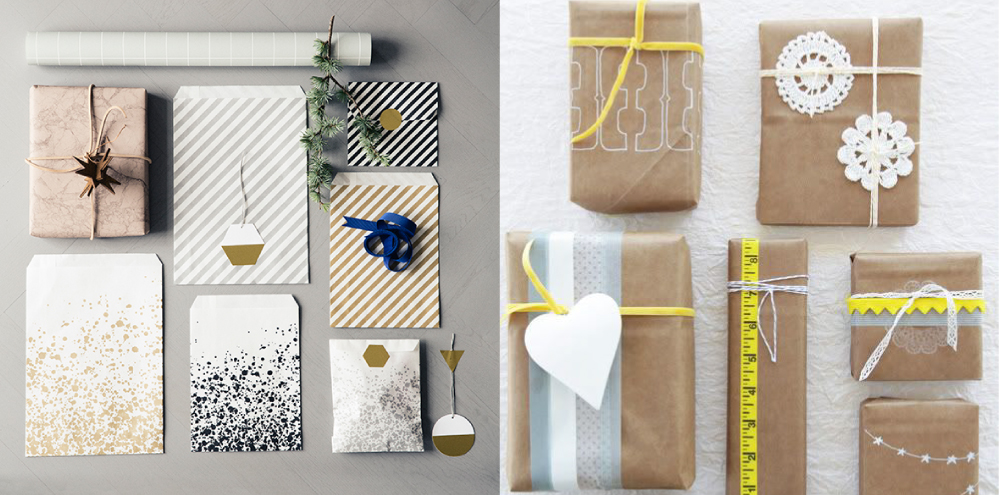 Detour away from traditional red, green and gold by experimenting with alternative colours, abstract patterns, earthy tones, bold stripes or contemporary shapes. With good quality paper you'll need little more than a simple tag or some twine to finish the look.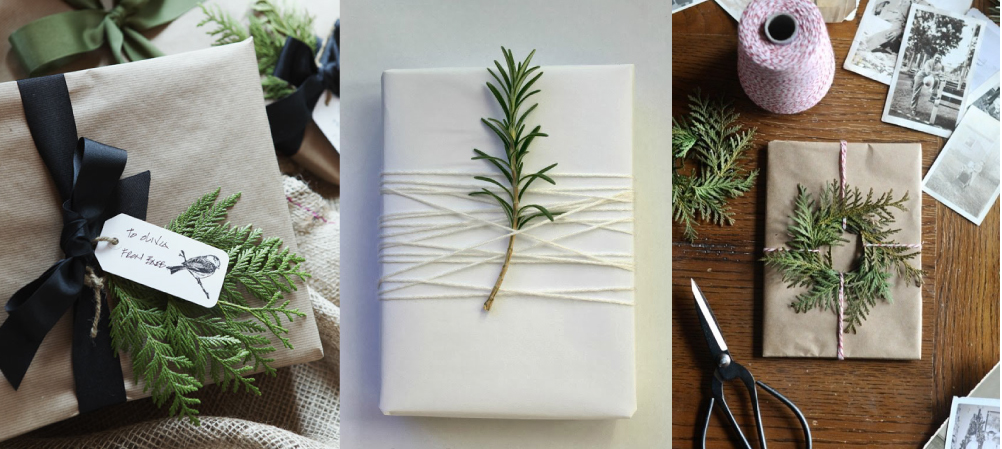 Brave the cold and raid your garden for clippings of evergreens or fragrant rosemary as a fuss-free way of incorporating some foliage and scent into your design. Thanks to their resilient nature they won't wilt under the Christmas tree lights.
Accentuate gender-neutral wrapping paper with other seasonal extracts from nature such as winter berries, pine cones, twigs and acorns.
The inclusion of an old photograph or favourite Instagram shot adds a little romance and nostalgia, making your packaging more personal. Avoid spoiling the image with tape or glue by tucking it underneath your ribbon or string.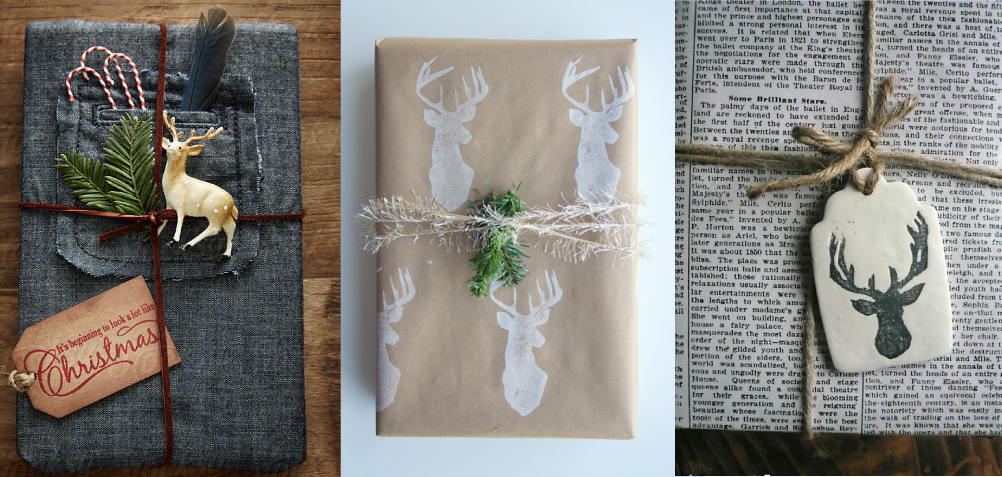 To achieve a more masculine look, substitute wrapping paper with denim or newspaper, and finish by adding a decorative stag ornament or label. A similar look can be created on paper by carving your own antlers from a rubber stamp block.

The chalkboard effect offers a darker look that can be easily accessorised. Use black "kraft" paper as your base and adorn with white paint markers or metallic gold and silver pens. A must for any skilled calligraphers.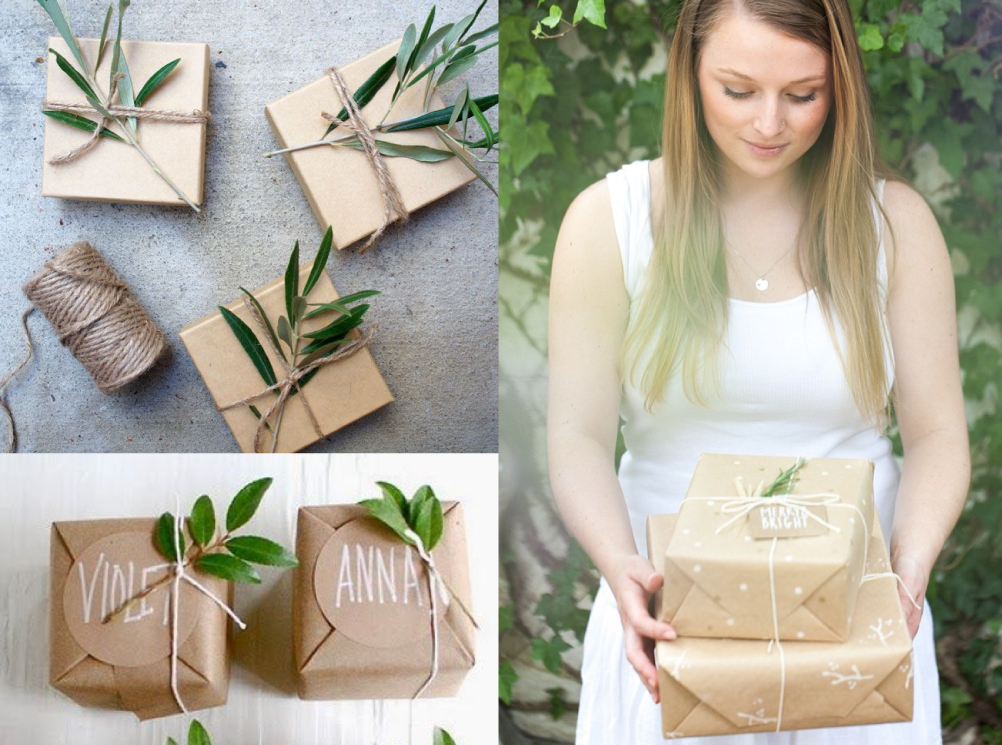 Happy wrapping!
Sources: 
---
Share This: