Wedding Alternatives: Cakes
As planners, we've seen (and eaten) our fair share of wedding cake, which we believe qualifies us to discuss cake with some authority. Whilst we're partial to simplicity and elegance, our attention can always be grabbed by eccentric cake design. Here we bring you ten alternative cake concepts which boast unique character without losing that important touch of class.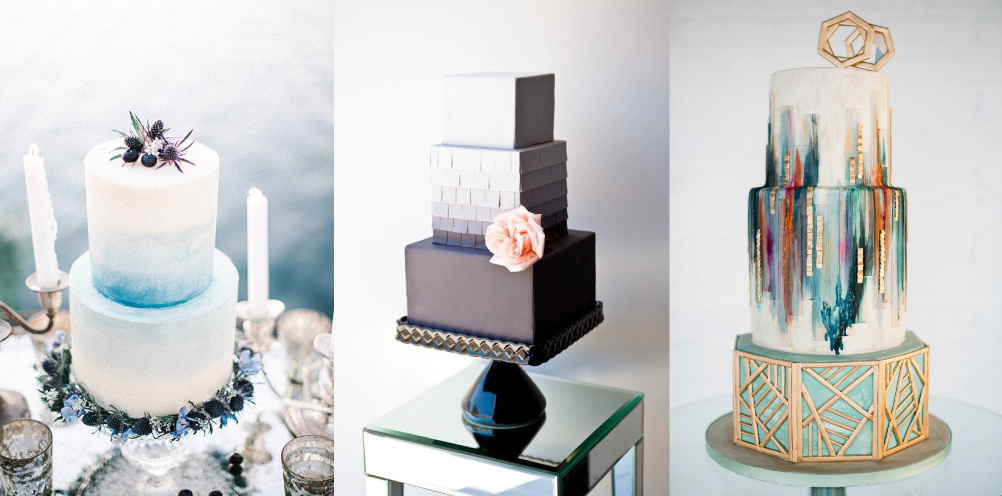 We've no idea how the impressive technique of ombré is achieved, but the gradual blending of one colour hue to another is certainly an effective method of cake decoration, adding a touch of colour to an understated, classic shape.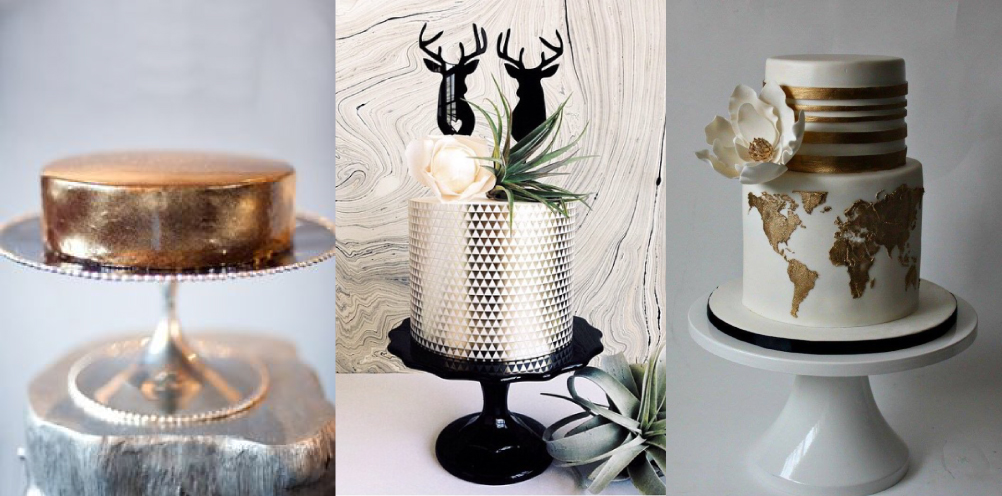 The use of edible metallic luster dust lends an impossibly cool edge to any cake design; perfect for minimal, modern weddings.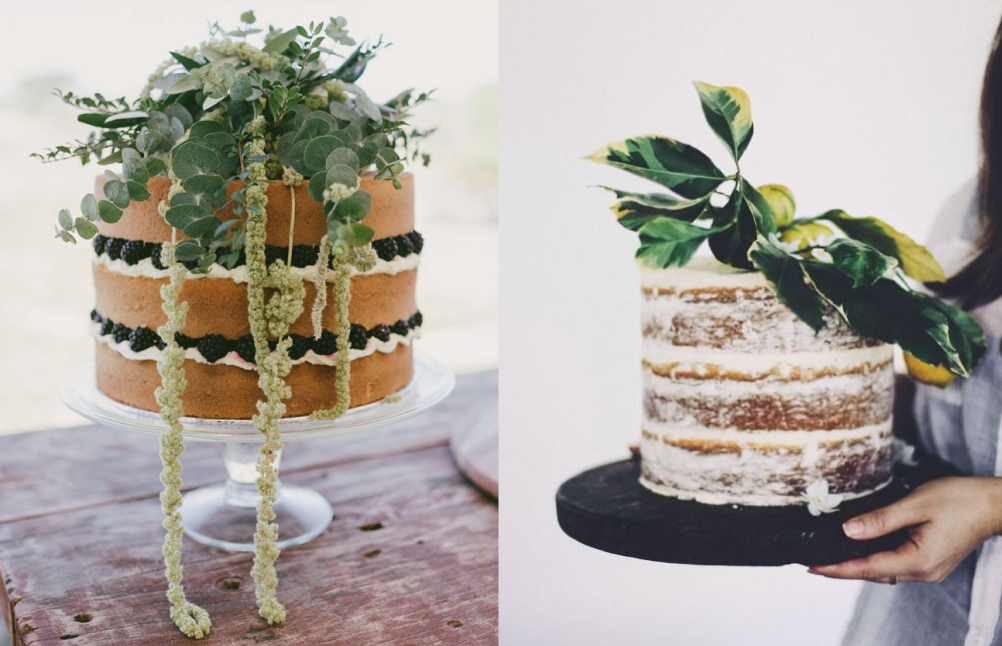 It's what's inside that counts: dare to bare all the inner loveliness of your cake with an exposed centre.  It's also a great way of quashing any rumours of fruit cake….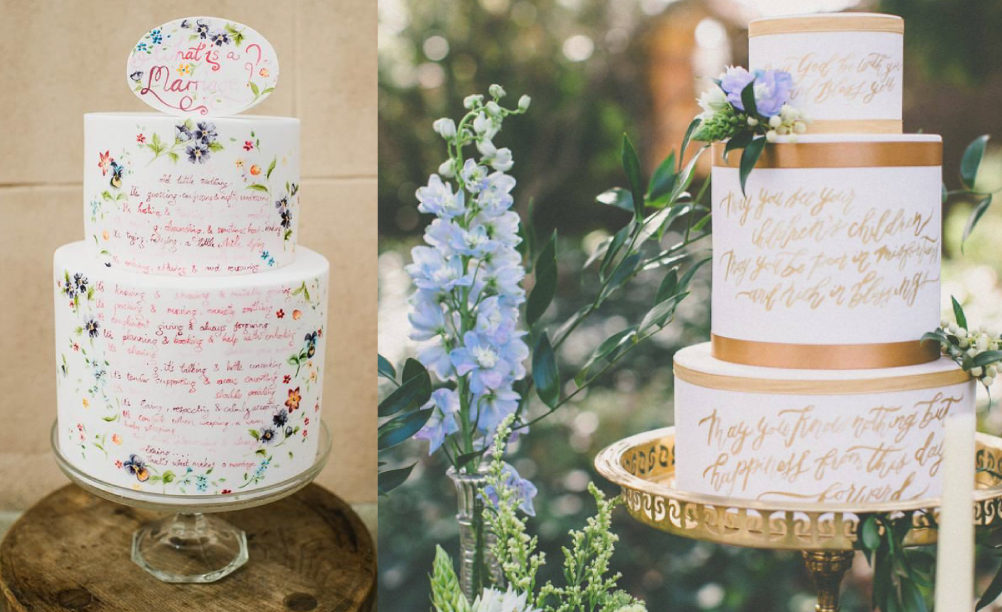 Displaying vows on your wedding cake is a lovely visual reminder of the commitment you have made to your spouse.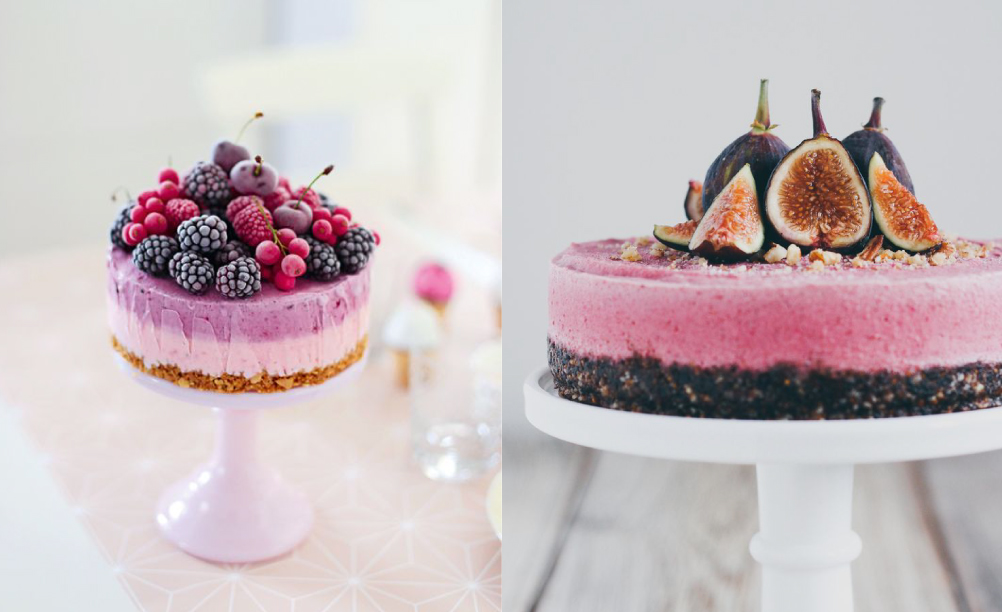 As special dietary requirements become the norm, the popularity of raw vegan cakes is on the rise. Stick with a traditional multi-tiered format, or give each table a cake of their own to devour once you have cut yours.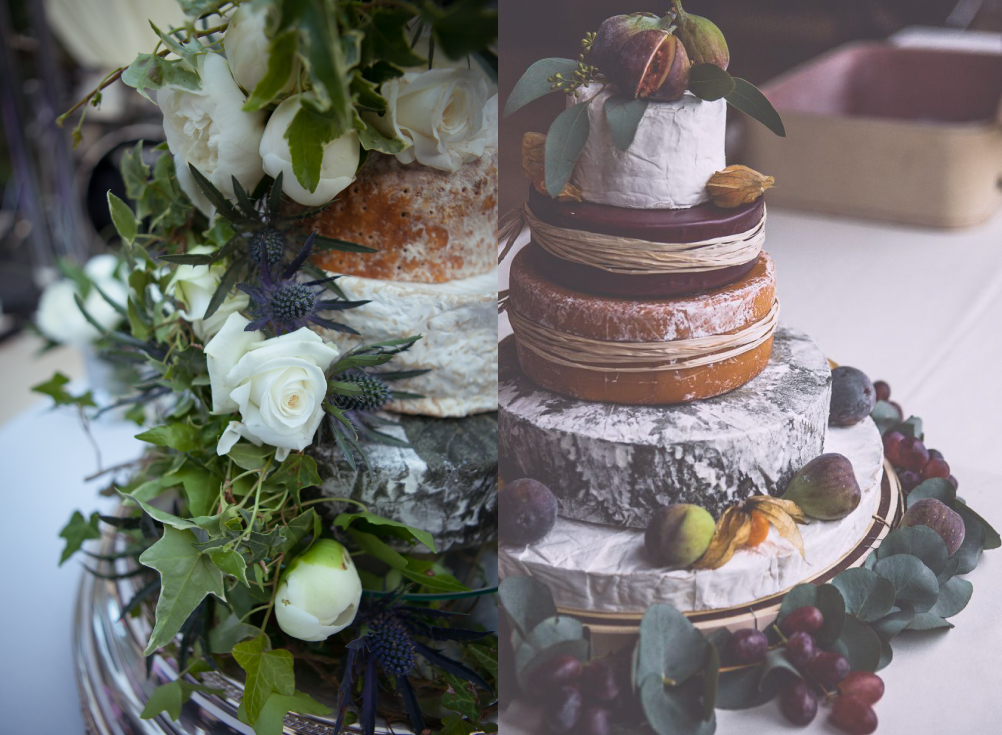 These guys have been trending for a while now and they show no signs of disappearing anytime soon. With some delightful new twists cropping up, this is still a brilliant options for cheese lovers and anyone lacking a sweet tooth.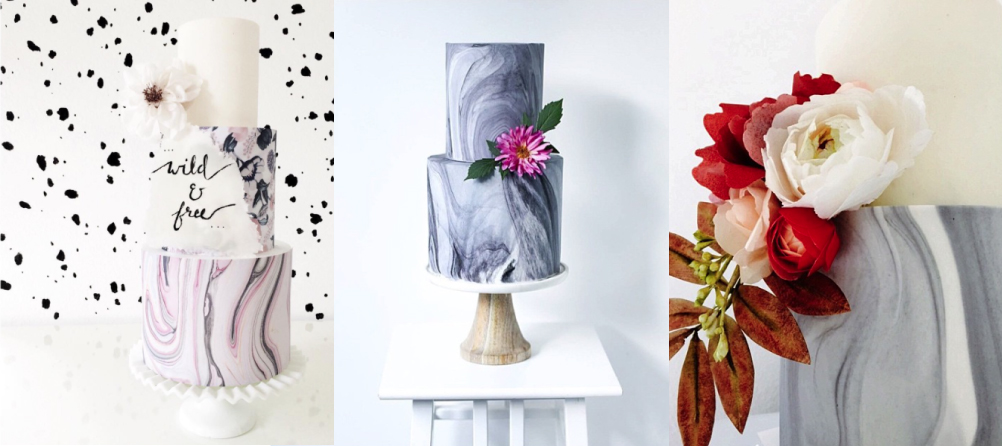 It's marble cake, but not how your granny made it. Subtle and soft in appearance, this stunning effect is created entirely in the external icing and finished with edible wafer paper flowers.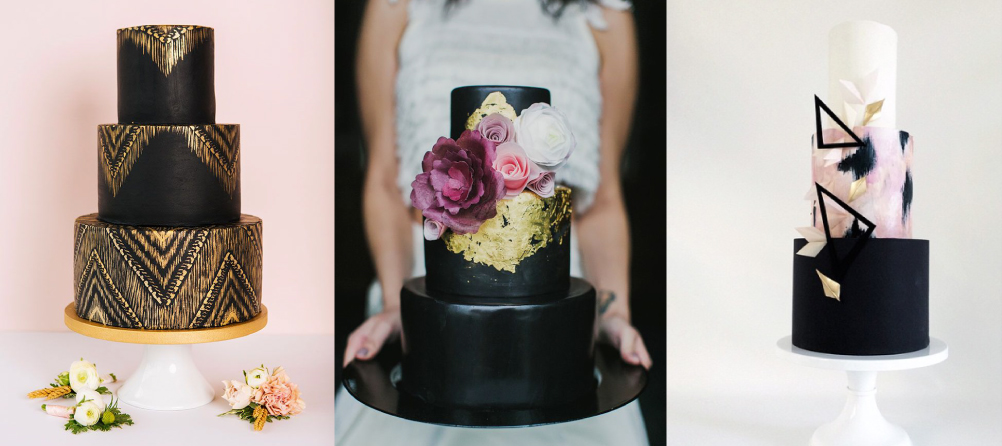 Considering a Black & White themed wedding? Introducing a strong hit of black into the design makes a bold, unexpected statement, guaranteeing your cake will be remembered long after it is eaten.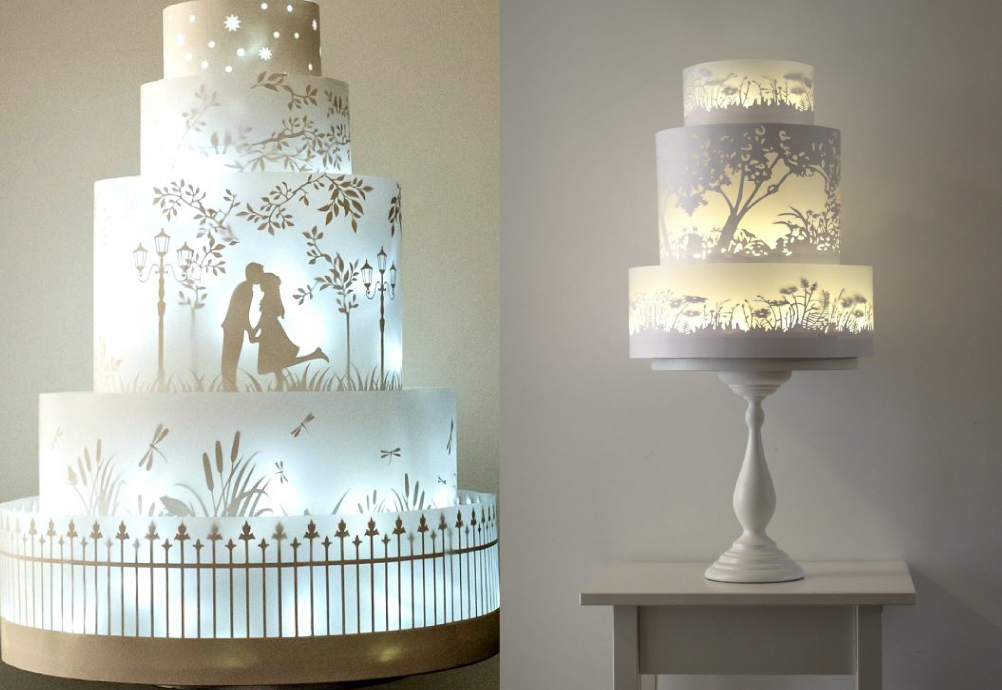 Add to the magic of your big day with a dreamy, LED-lit projection cake, then simply sit back and enjoy the gasps of amazement from your guests.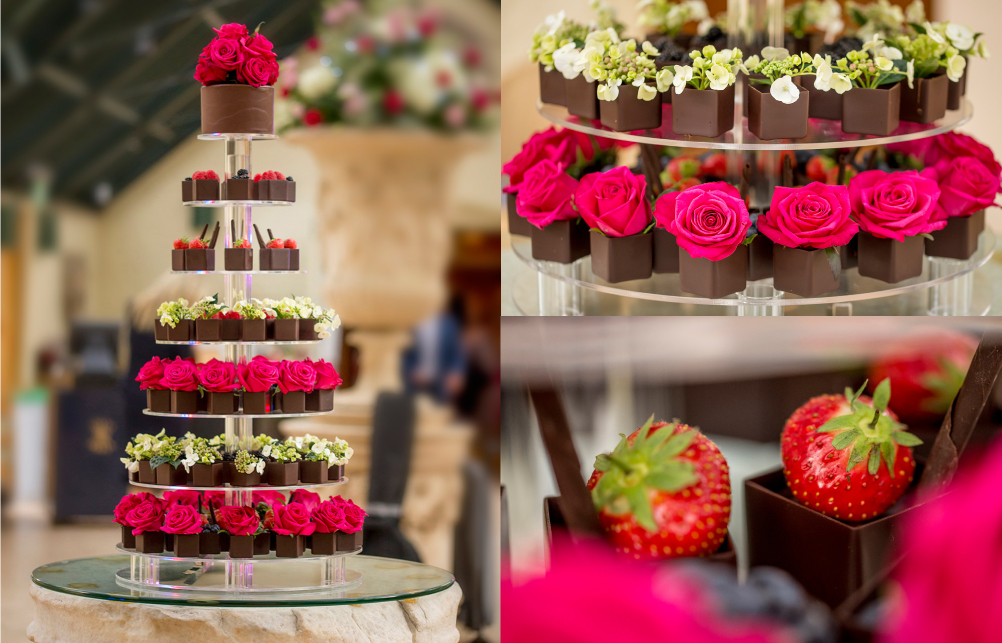 Saving our favourite for last: a decadent tower of chocolate boxes. This unusual option isn't a cake per se, but a stack of delicious truffle boxes, decorated with stunning fruits and flowers, and topped with a small cake which can be cut in the normal way.
Sources: 
---
Share This: