Christmas Trees for Modern Living
Whilst there's nothing more inviting than coming home to a real Christmas tree and relaxing amidst that delicious alpine scent, picking up their dropped needles may not be high on your list of priorities this December. So what are the alternatives? In the interests of veering away from imitation trees, we present you with some delightful and genius alternatives which are every bit as beautiful as the real thing.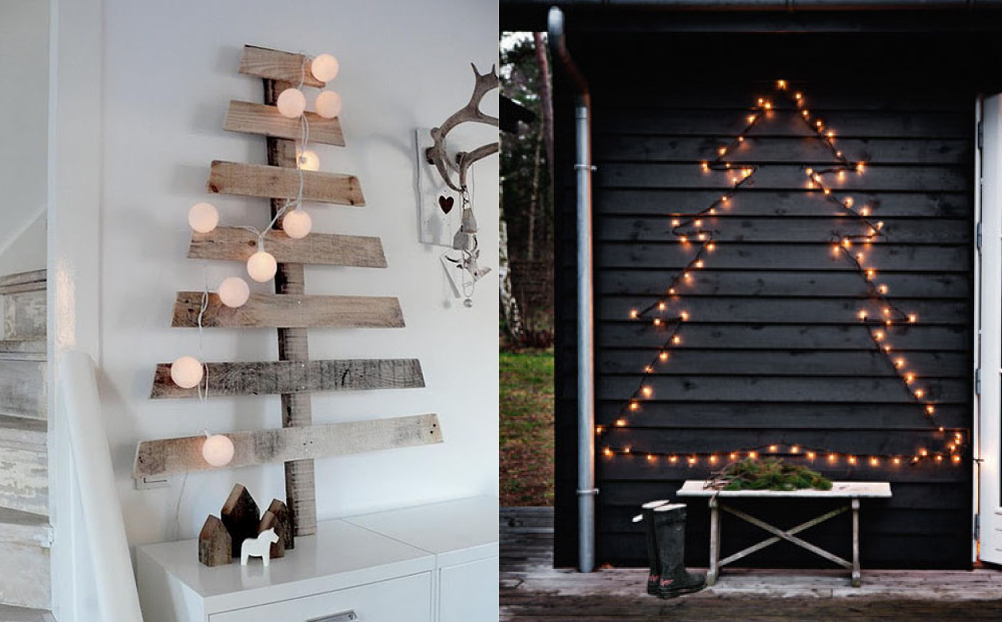 Urban living has many positive attributes but space it not usually one of them. If your cosy apartment requires space-saving savviness, approach Christmas like the Scandinavians and opt for a simple, visual representation of a tree which uses uncomplicated materials and revolutionises the way you use interior or exterior wall space.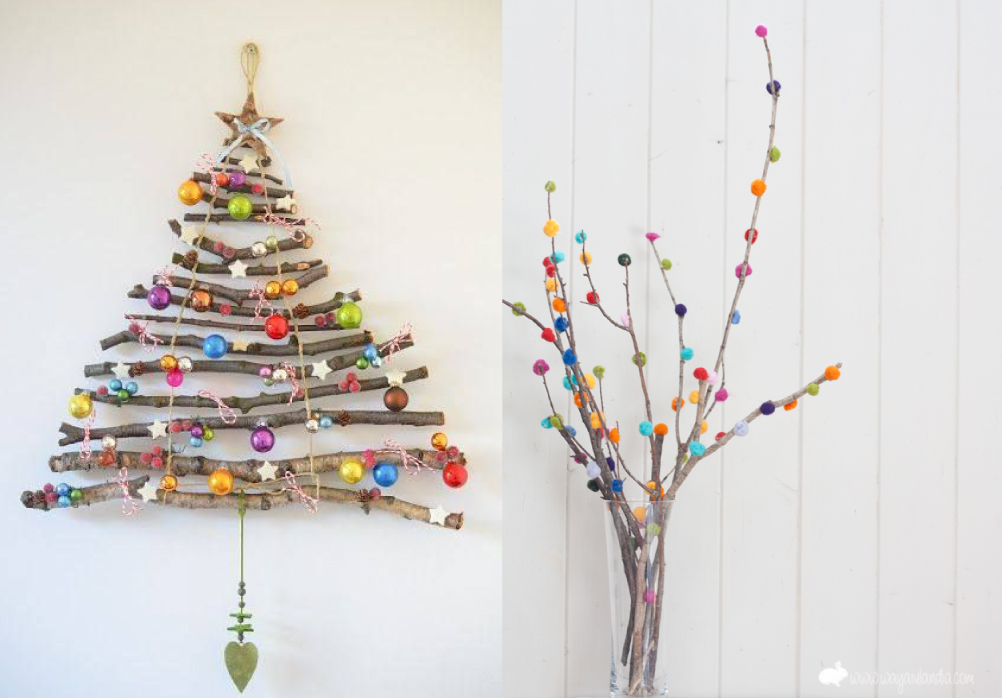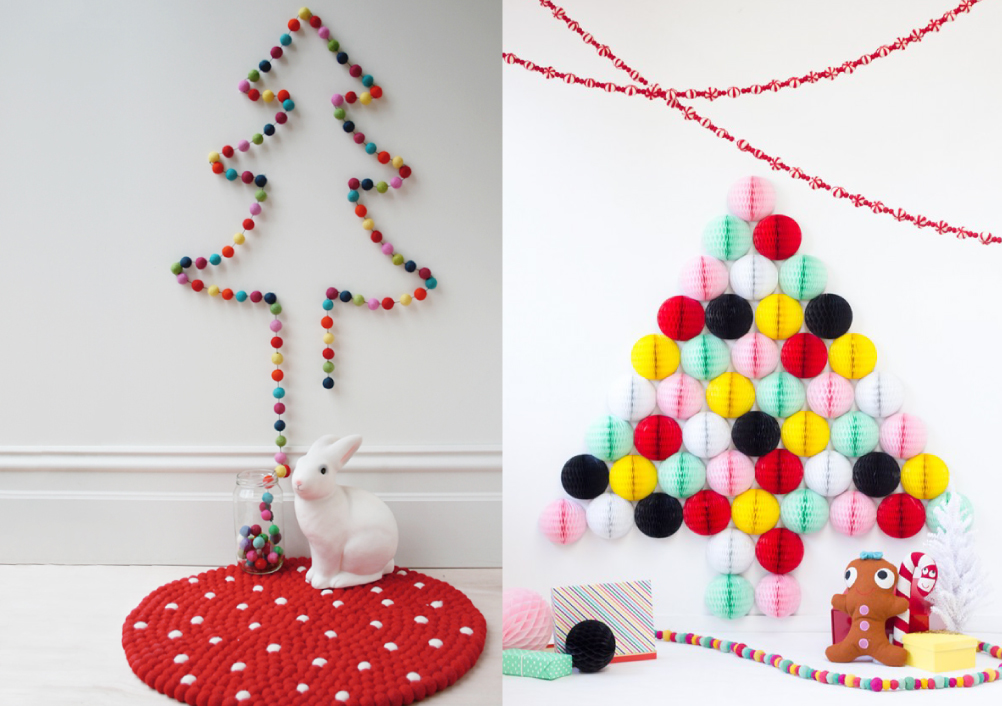 Avoid losing the vibrancy of Christmas by throwing a strong hit of colour at your walls. Natural twigs and branches are simply begging to be adorned with colourful baubles and handmade decorations, whilst strings of paper honeycombs and felt pom poms can be applied to flat surfaces to create that recognisable tree shape.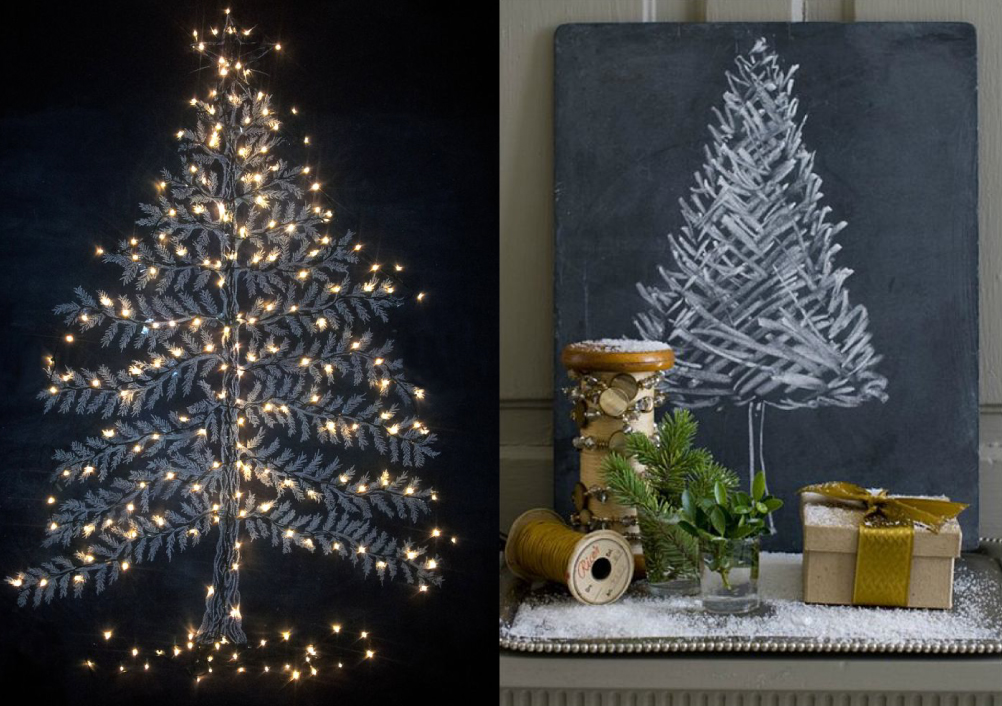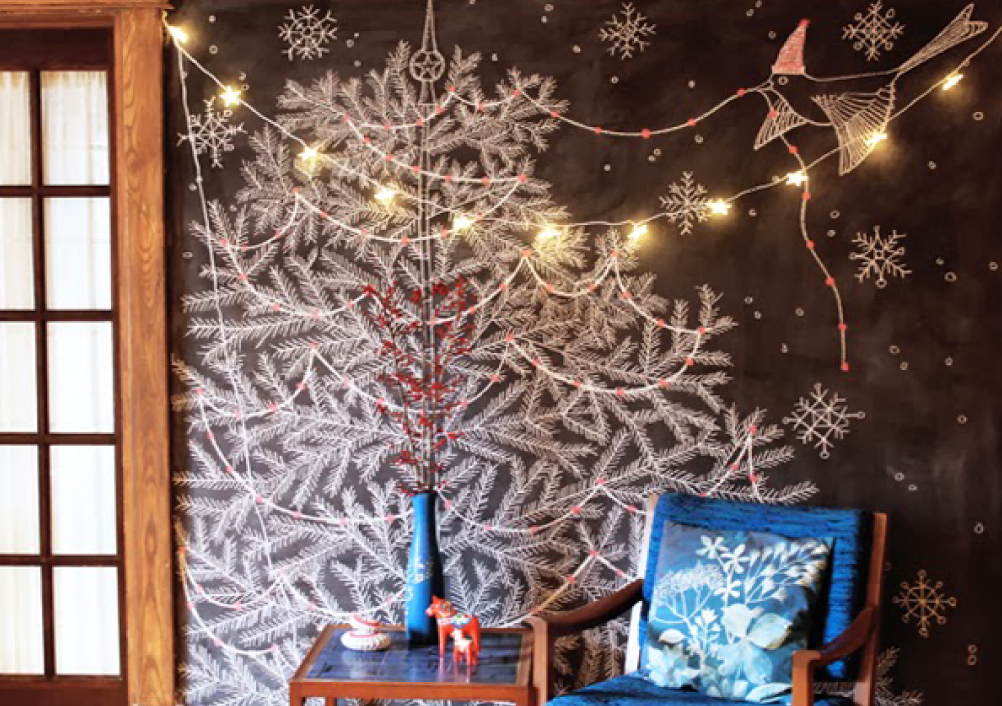 The chalkboard trend comes into its own during the festive season. Fairy lights can be added to enhance the illusion of a tree, and with a little imagination you can use this medium to create an entire winter wonderland, complete with miniature festoon lighting.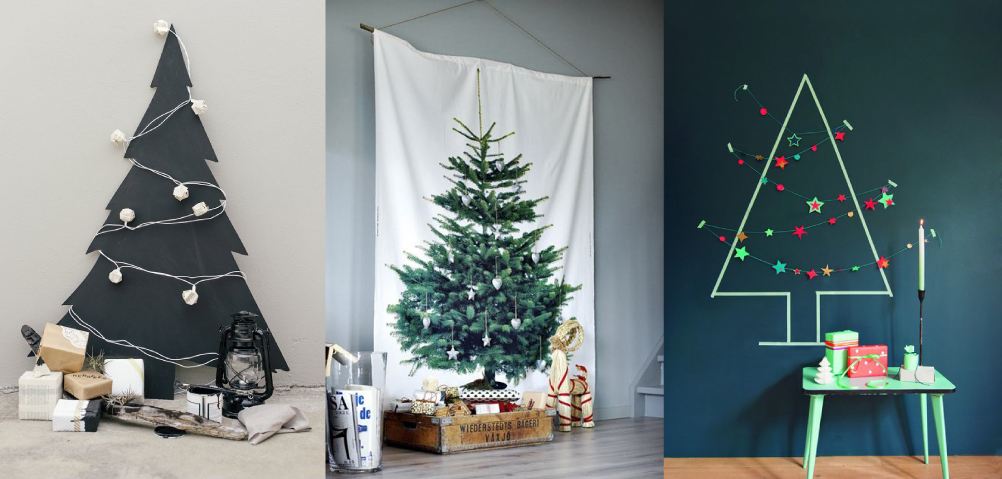 Painted wall hangings, decals or cardboard cut-outs are additional 2D options, offering you carte blanche in terms of styling, and are especially effective when decorated with 3D objects and lights.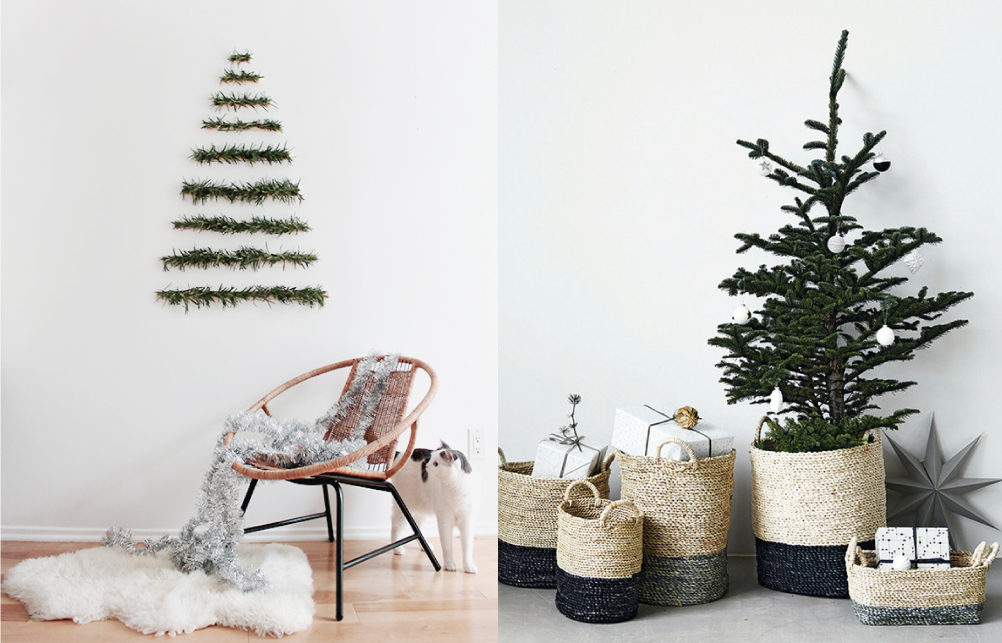 If you're still attached to the idea of a real tree but lack adequate floor space, we recommend a baby tree dressed with only the simplest of accessories to prevent a cluttered look, or an abstract wall montage of foliage clippings. We suggest long-lasting varieties like fir, pine or spruce which can be easily trimmed to the right size.
Sources: 
---
Share This: