An Afternoon with Amie Bone Flowers
As events planners, Christmas is an especially busy time of year, and it is rare that we are offered the opportunity to attend events as guests. So when our very own Judith Young received an invitation from the lovely Amie Bone Flowers to participate in a Festive Wreath Making Workshop in Mayfair, she couldn't resist.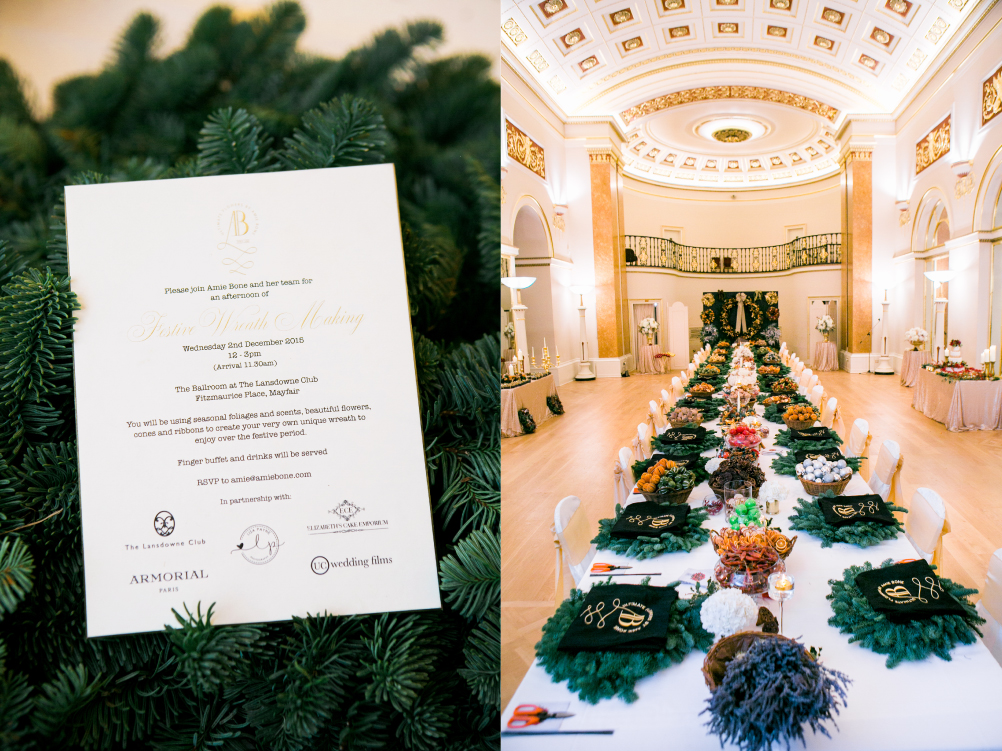 Hosted in the elegant surroundings of The Ballroom at The Lansdowne Club, Amie Bone and her talented team spent the afternoon sharing techniques and offering expert guidance on how to create beautiful, individual Christmas wreaths from many natural items commonly used in high-end floristry.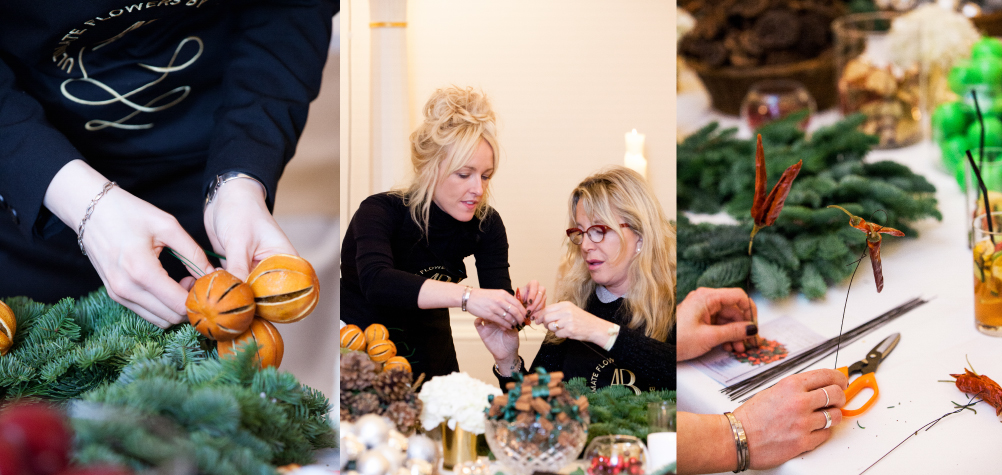 Among the items woven into the wreaths were flowers, cones, natural seed pods, dried fruit, cinnamon sticks, ribbons, festive berries and seasonal foliage.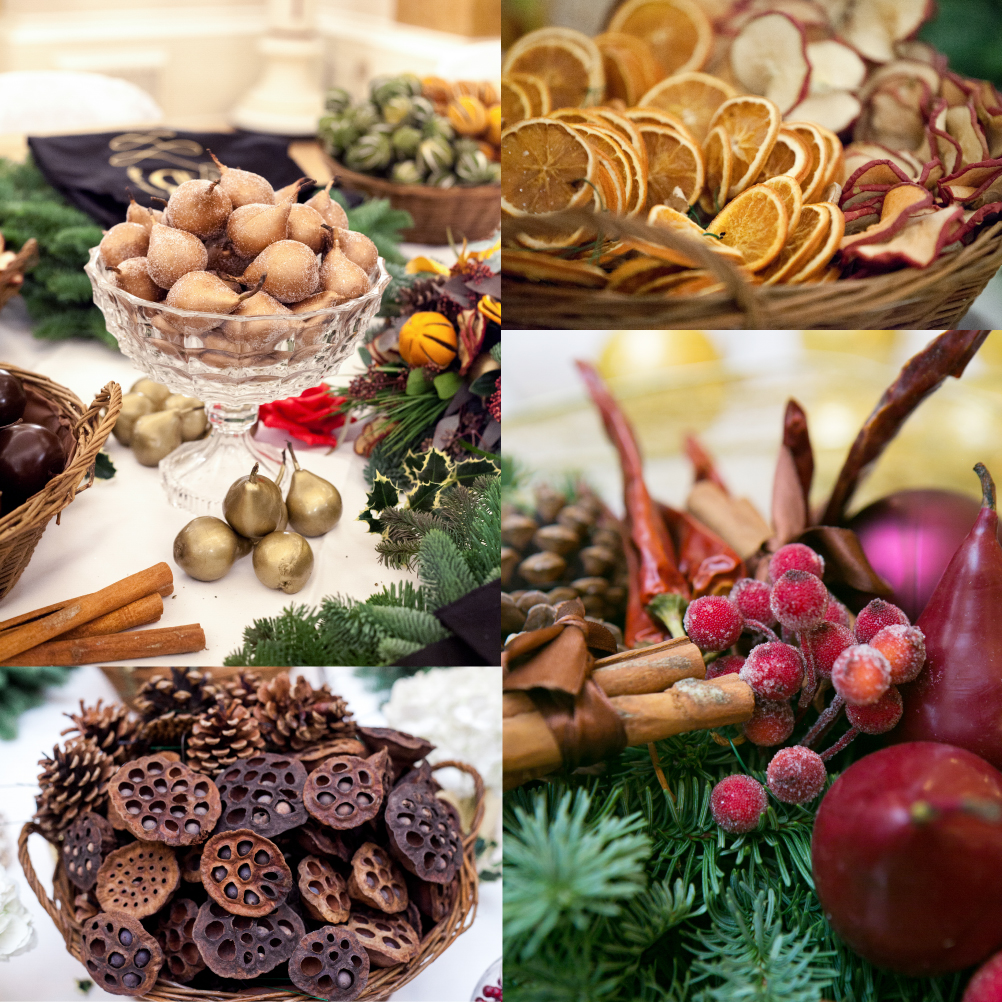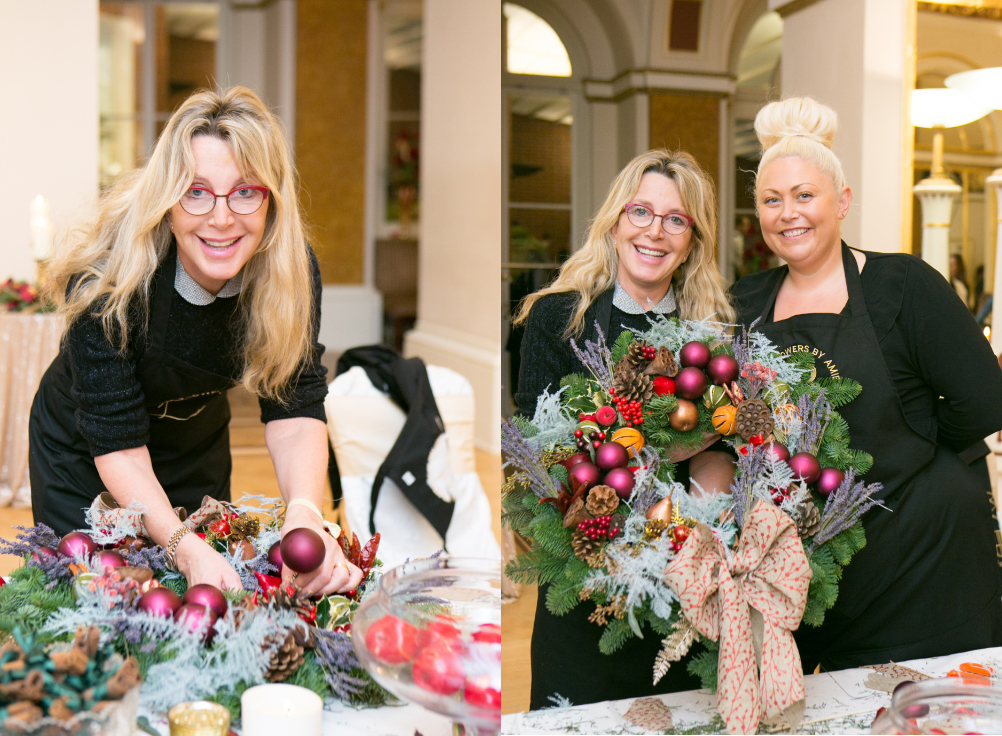 To distract ourselves from our envy of Judith's finished masterpiece (now proudly adorning her front door), we bring you snippets of visual inspiration for some simpler, contemporary wreath designs which use minimal ingredients and are achievable even without a masterclass from the best.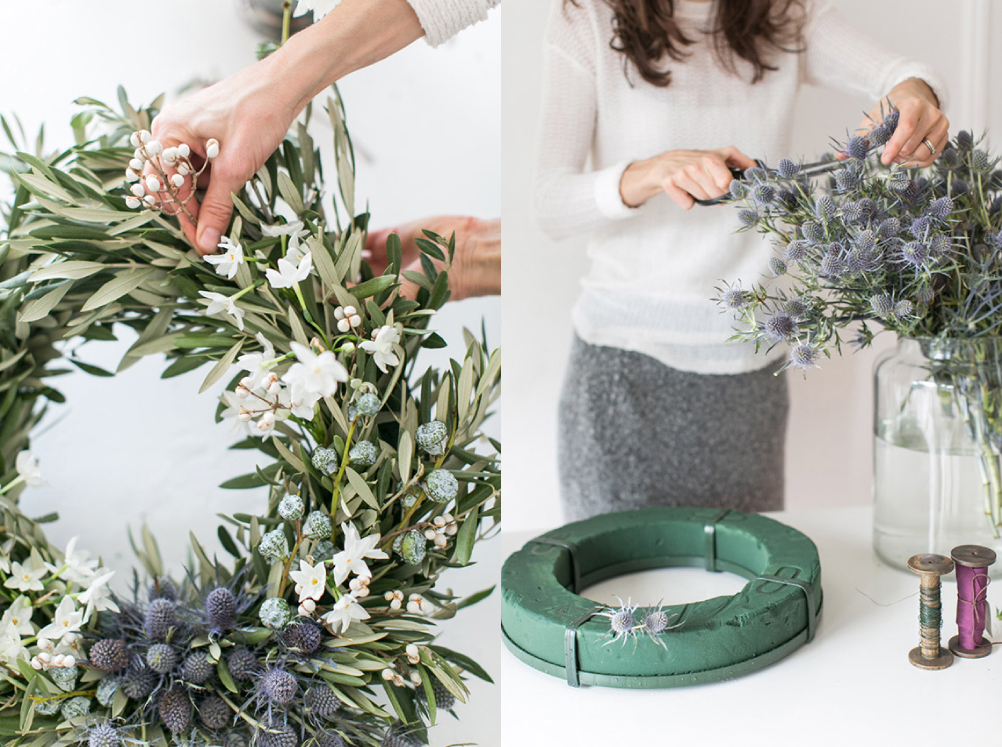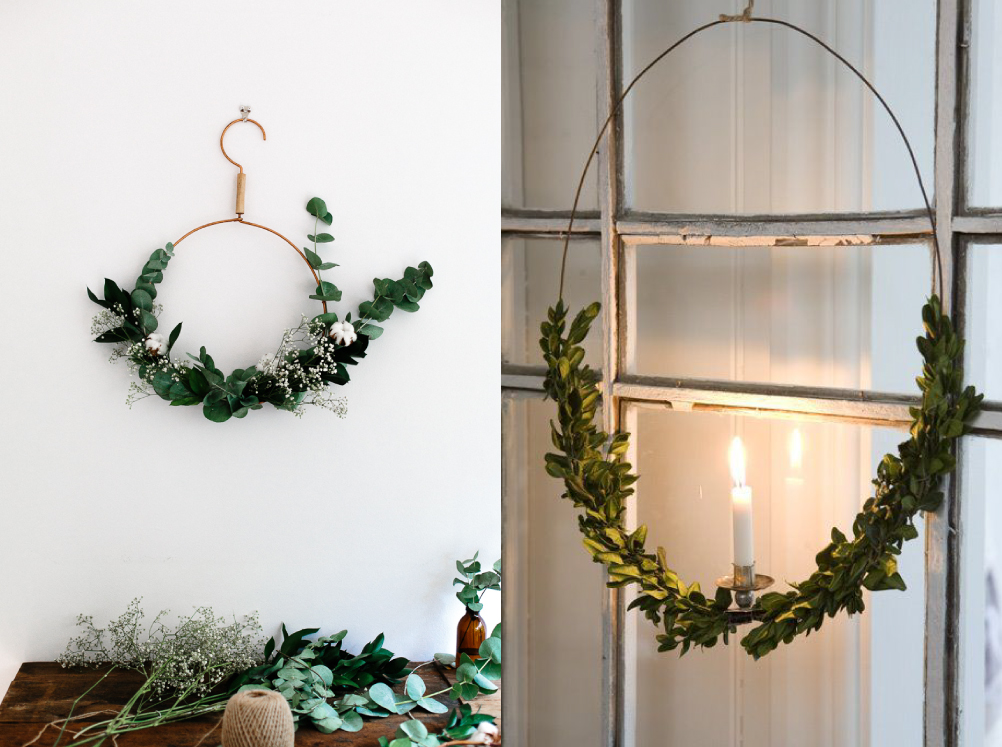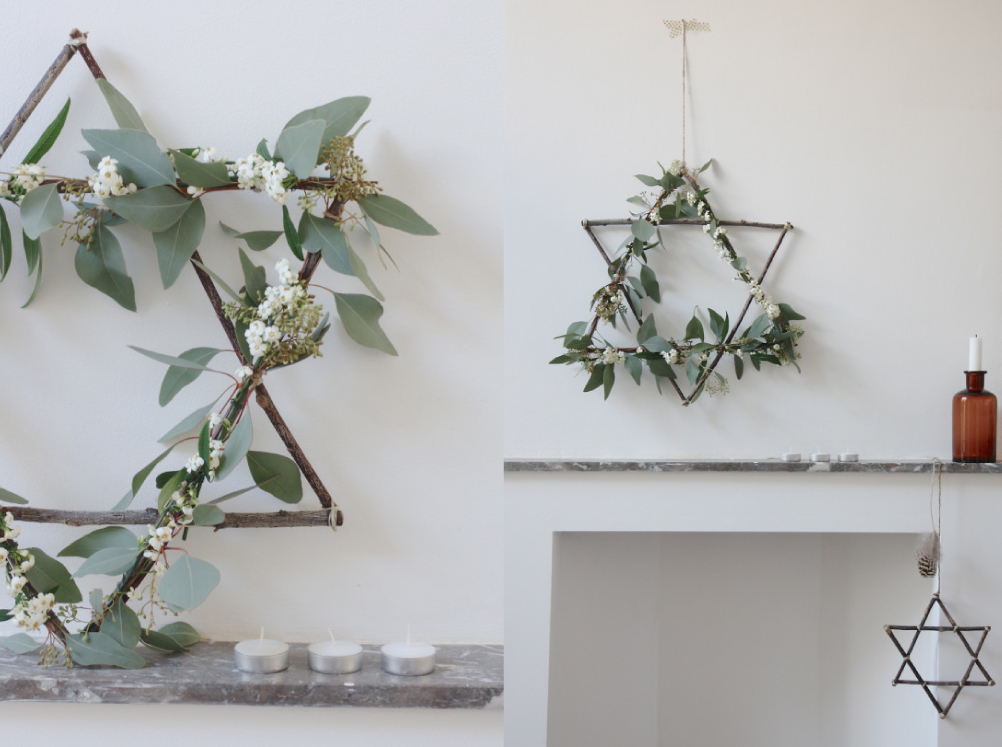 Sources: 
---
Share This: