Private Dining for Valentine's Day
Being in the business of weddings, it's not surprising that we get rather giddy about the prospect of Valentine's Day engagements. But regardless of whether any important questions are popped, the 14th February can be a very special occasion if celebrated in the right way. In this blog we're throwing the spotlight on private dining; the best kind of date for any hopeless romantic.
Pre-dinner drinks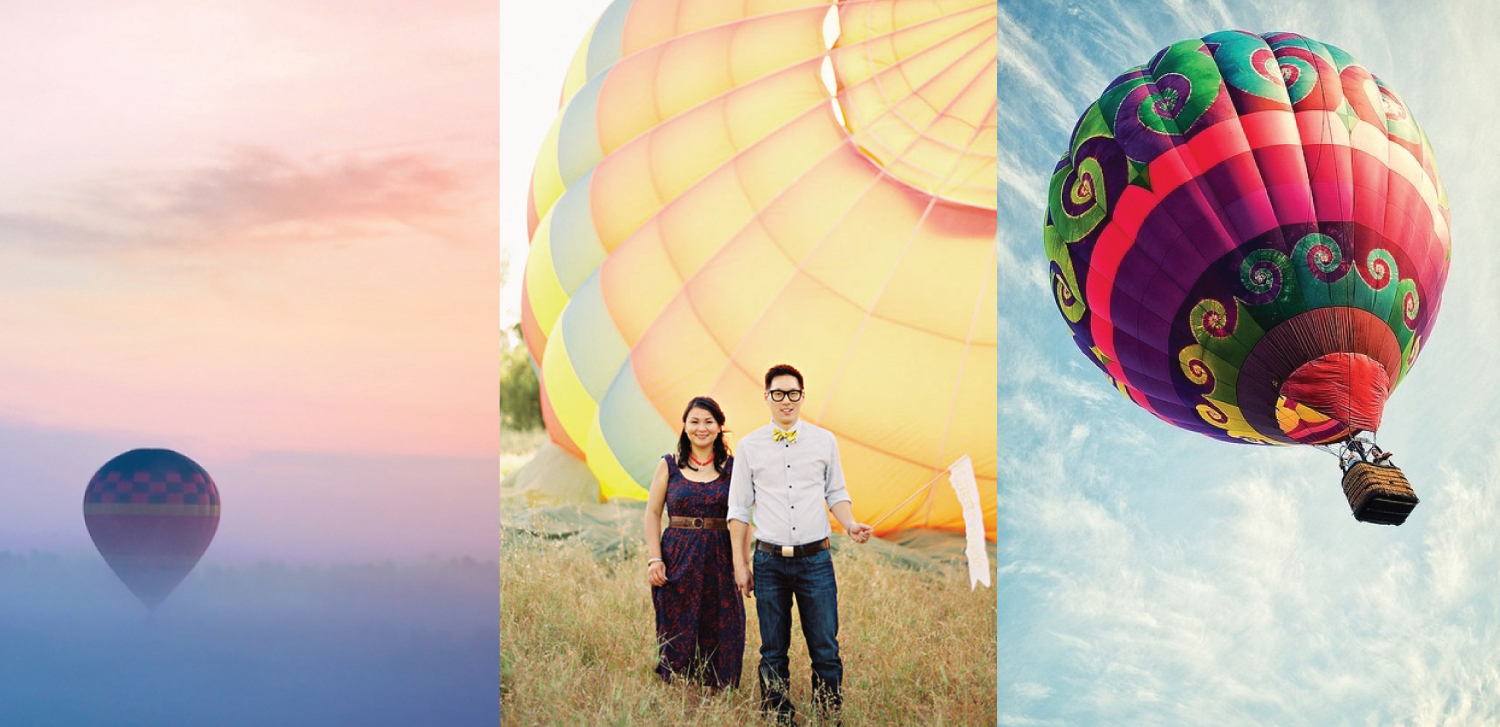 Before you get anywhere near a table, you might consider pre-dinner drinks aboard a hot air balloon. Unless you battle an acute fear of heights, this probably features somewhere on your bucket list so what better way to tick it off than with a glass of Champagne in hand, and your date beside you. It would also be a very dreamy situation in which to propose… Have we mentioned that we love weddings?
Location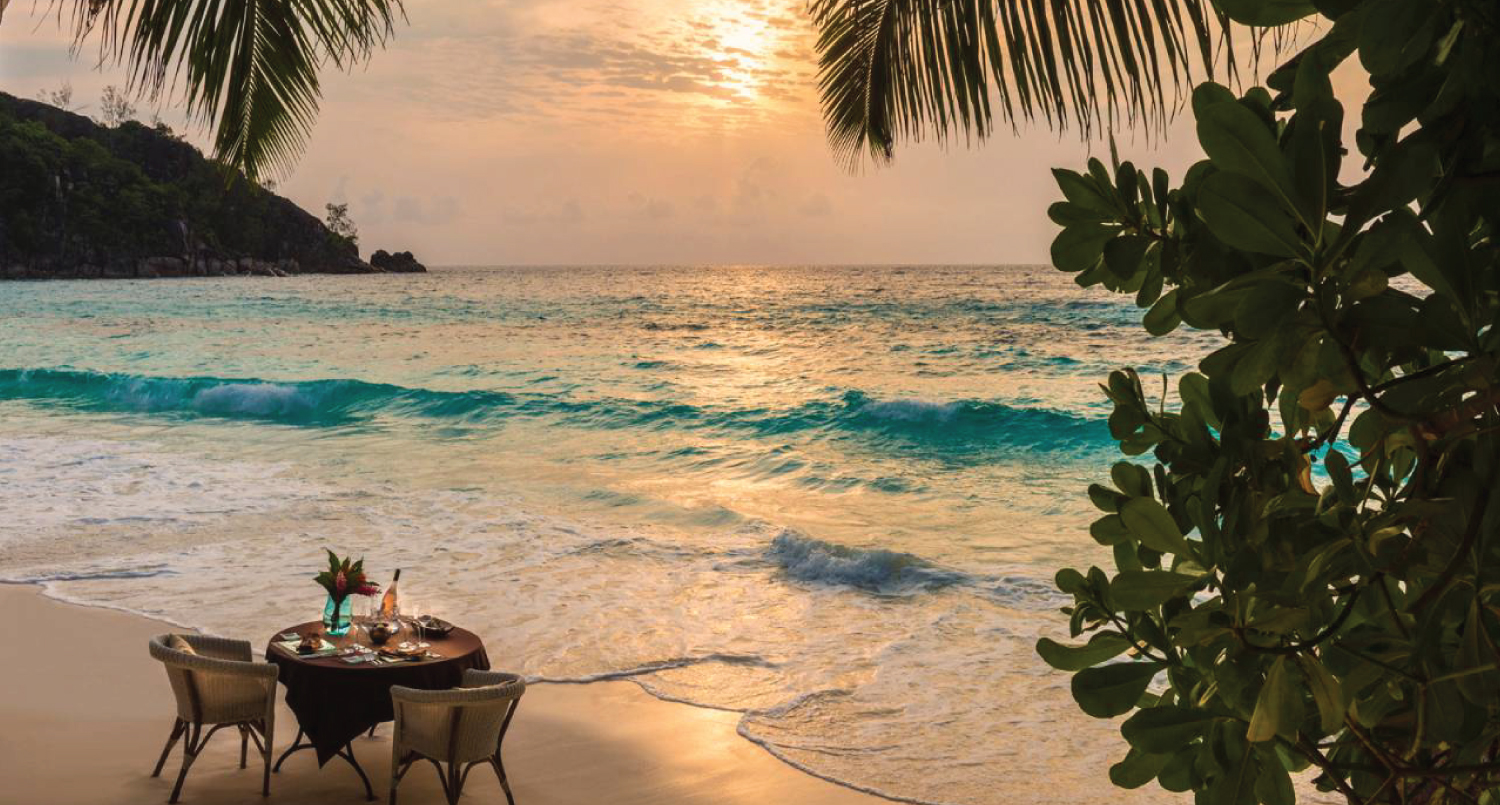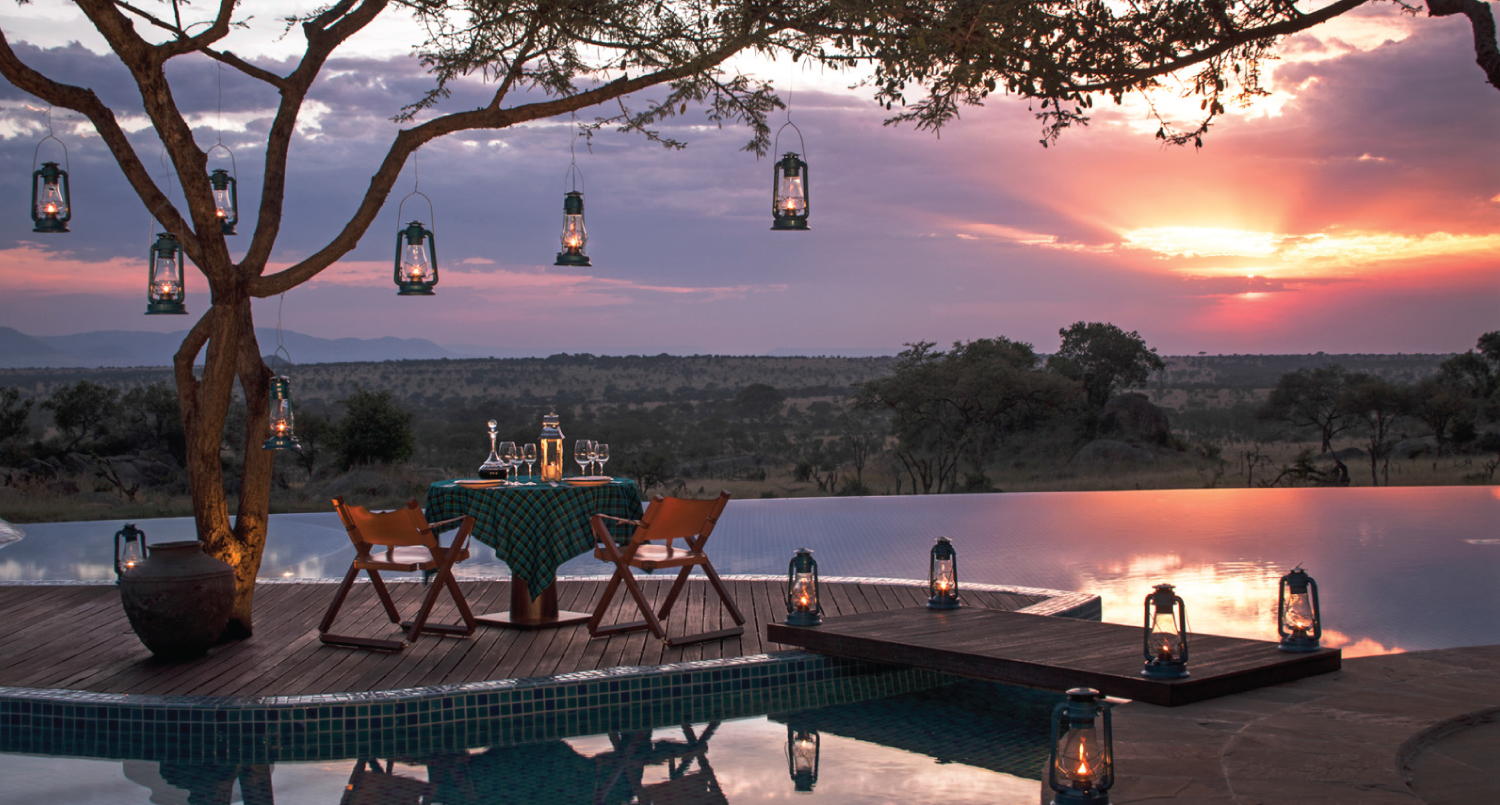 You don't need gently swaying palms or Serengeti sunsets to set the perfect backdrop for a private dinner (although it certainly doesn't hurt). The most important thing to remember is that with enough creative vision, most spaces can be transformed into intimate, romantic settings.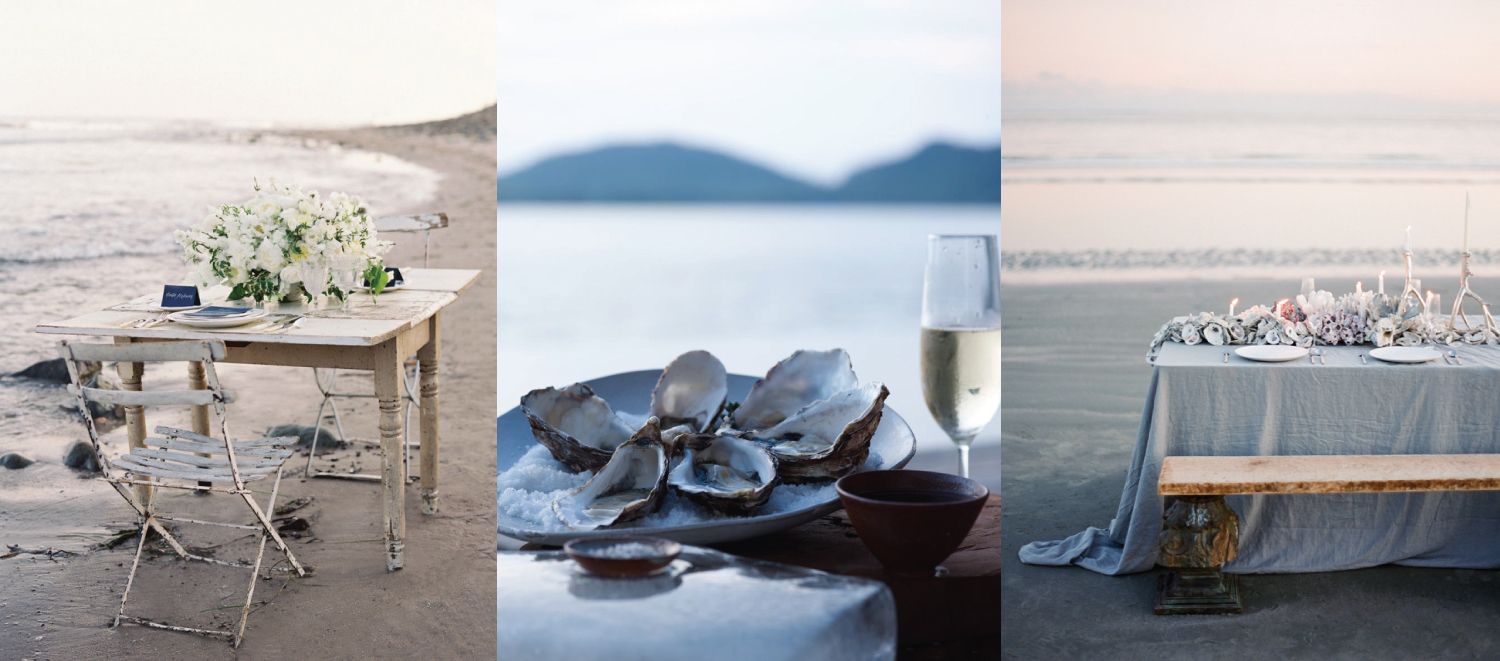 Even in the northern hemisphere, where Valentine's Day falls in winter, your local beach can work perfectly for a spot of wining and dining. Whether it's Champagne and oysters in Cape Cod or a serving of gourmet fish and chips on the Cornish coast, a private lunch beside the sea makes a wonderful surprise for your beloved (just remember to dress for the climate).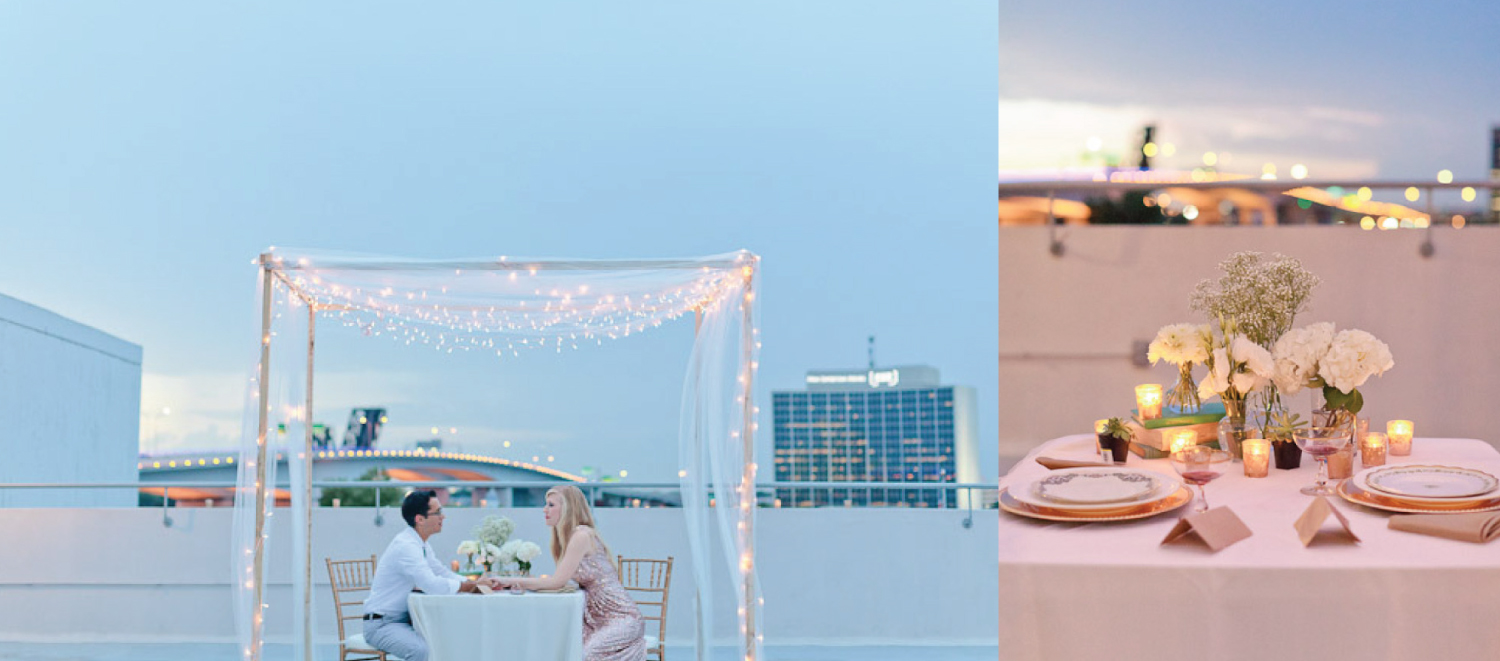 Potential is everywhere; be it a spacious rooftop or a cosy balcony, the key is to make use of the space available to you and customise it with romantic touches.
Little touches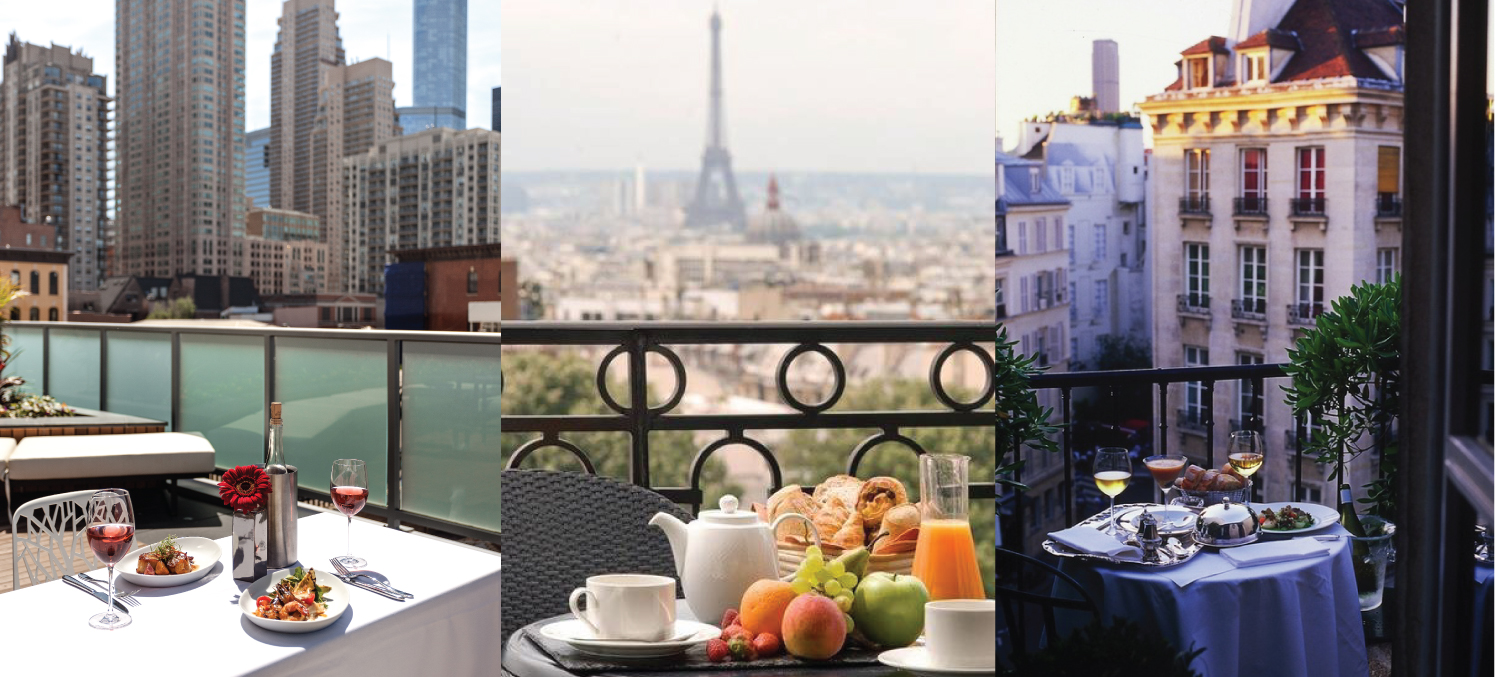 The location shouldn't be your only consideration: pay close attention to finer details such as the style of your crockery, the shape of your wine glass, the colour of your flowers and the design of your napkin fold.
No place like home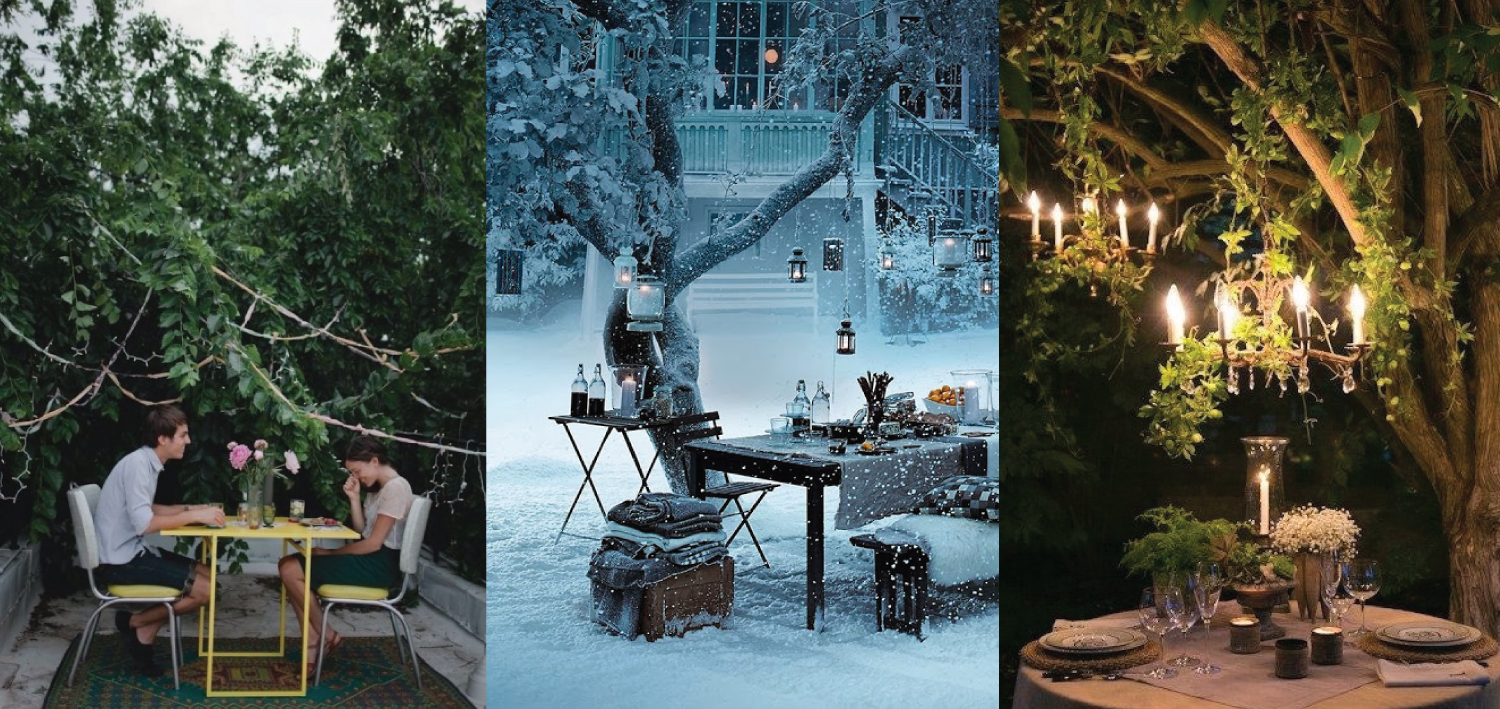 Hosting the dinner at home increases privacy and is a good option if you're not a fan of public romantic gestures. Dining al fresco amongst serious amounts of fairy lights sounds pretty magical to us, and we see no reason why wintry weather should put you off; gas lamps, cosy blankets and red wine are all very acceptable methods of heating.
Catering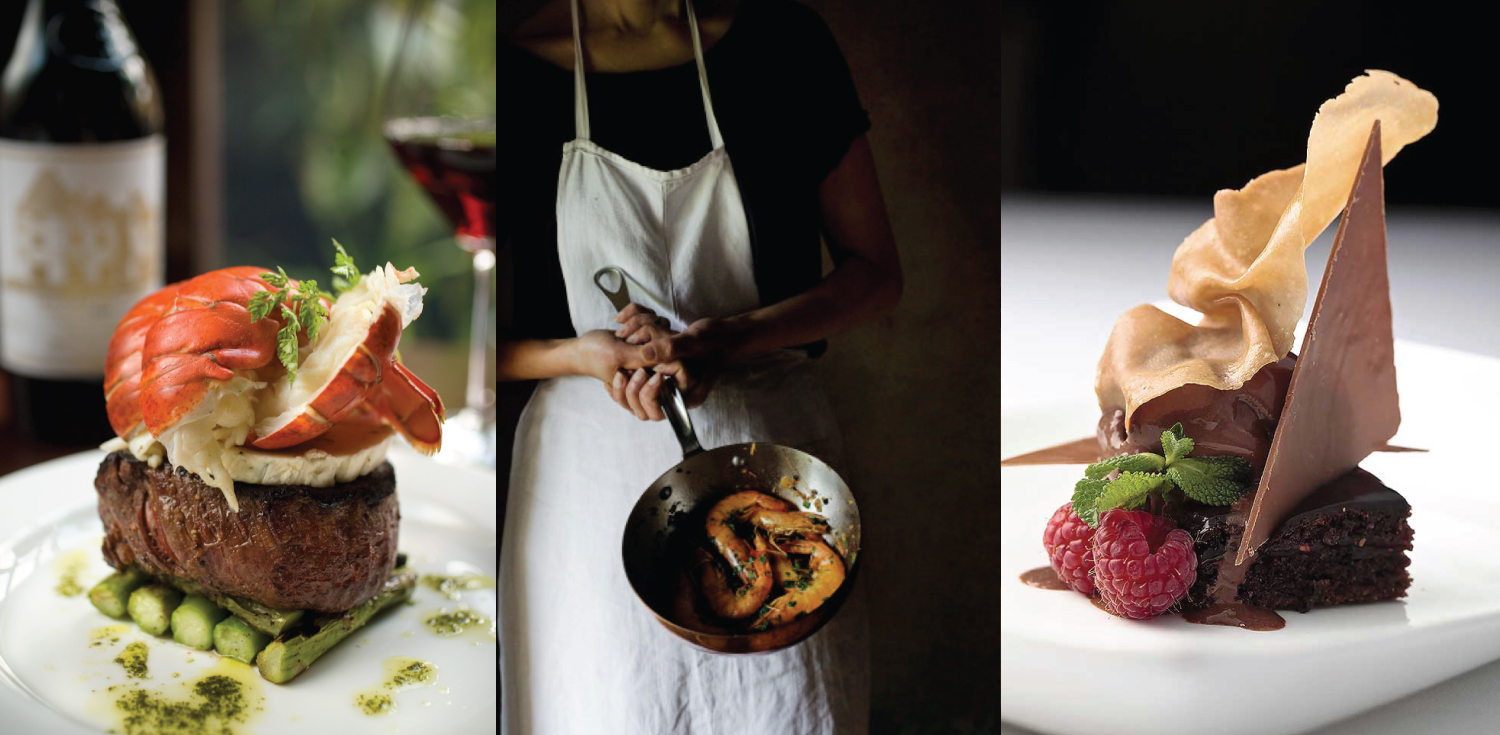 Al fresco or not, a professional chef is a must, removing the responsibility of creating a culinary masterpiece yourself. Teamed with discreet waiting staff, this option allows you to relax together in uninterrupted conversation whilst all the hard work happens around you.
Cocktails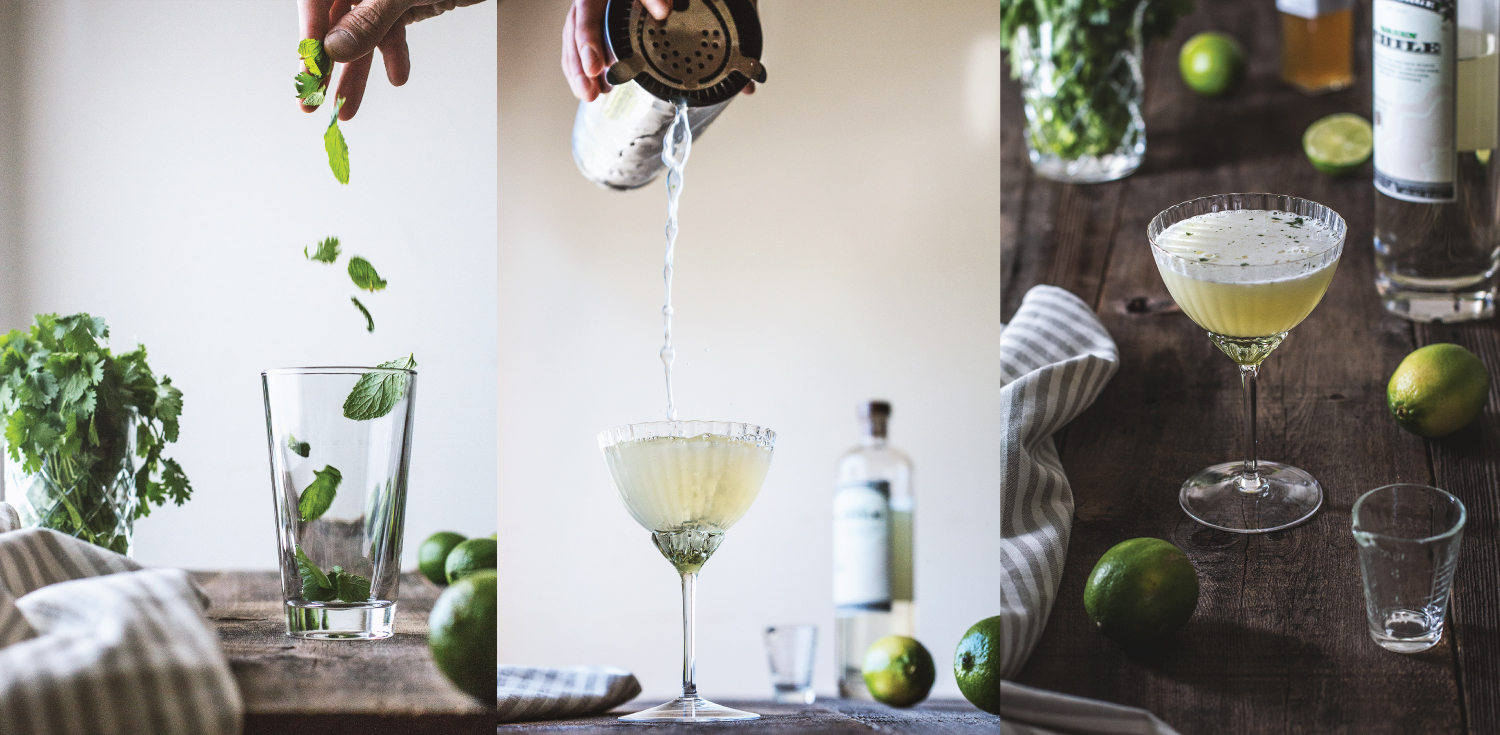 A private mixologist would complete your evening, creating bespoke cocktails on demand. To crank the romance up a notch, name a cocktail after your date then master the art of making it yourself. And lastly – just because we are in the business of weddings and can't help giving it one final mention – if there did happen to be any engagement rings lurking in the bottom of a Martini glass, well that would be just fine by us.
Sources: 
---
Share This: